Welcome to the DCS Community!
The DCS Community is a dynamic knowledge base of 3DCS and QDM.
Non-Linear Models? Complex Interactions? No Problem!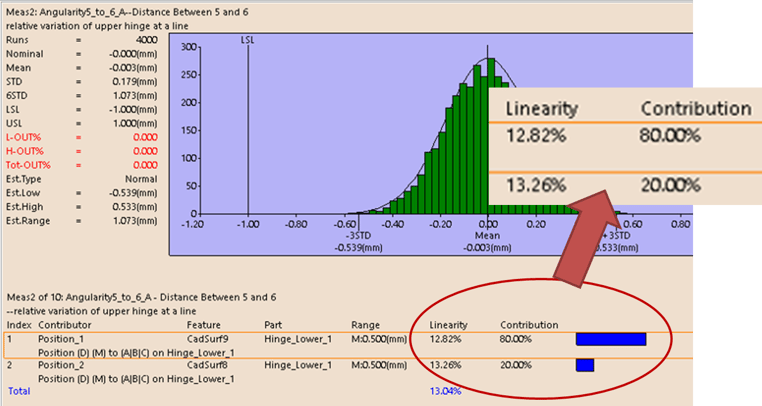 What is Simulation Based Sensitivity (SBS)?
Simulation Based Sensitivity is a new advanced analysis tool coming out for 3DCS Advanced Analyzer and Optimizer Add-on (AAO) for all versions of 3DCS software. In the following explanations, remember that the current version of AAO contains GeoFactor calculations, and uses the same calculation methods as GeoFactor. 
Simulation Based Sensitivity is the next stage in the advancement of 3DCS analysis. We can now see into 3DCS model behavior in ways not possible before.  Besides the usual HLM lists, we now gain insight into multivariate interactions between inputs and their effects on output mean shift.  
Designed experiments gain a high level of accuracy because of Simulation Based regression.  Simulation Based Sensitivity presents all this rich information to the user in several different viewing flavors - variance, mean shift, geometric coefficients, and more.
Where to watch or download the Webinar?
You can view all of DCS's webinar on-demand here or see the Simulation Based Sensitivity Webinar Here